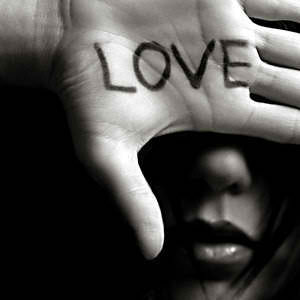 "What is love? The total absence of fear said the Master. What is it we fear? Love, said the Master." ~Anthony de Mello
What is love? Billions of people throughout the ages have pondered the existence of love, many have tried to define love, many have claimed to have found it? Others to have experienced it? But the fact is that love has merely been an interpretation of love itself. I may not know what love is, but I know what it isn't. Love is not possessive and neither can it be possessed, love is not attachment, and yet is not separation, love is not expectation, love is not proud or arrogant, love is not punishment, love is not hate, love is not misery, love is not jealousy, and as quoted by Antoine de Saint-Exupery.
"Love doesn't cause suffering, what causes it is the sense of ownership, which is love's opposite."
Many confuse love with the sentimental version of love, and many are more in love with the idea of being in love, than actually loving. Love is not based on personal relationships, because love does not need personal relationships for its existence. People tell stories like myths and legends about love, many fight for love, kill for love, die for love, but everyone lives because of love. What do you love? The love of your ego? The love of your attachments, the love of your ideals? Love of your religion, love of your beliefs? Love of money? Love of knowledge? Love to another human being? Or love to a symbol? Like a flag which causes separation in humanity and in which people are willing to kill and die for. In the love of justice many try to punish the unjust, because it is only the unjust who can see justice within punishment.
"Darkness cannot drive out darkness, only light can do that. Hate cannot drive out hate, only love can do that." ~Martin Luther King Jr.
There is two basic human emotions that are based in duality, love and fear, and in my understanding it is human nature to fear what we don't understand. Therefore, the first step to love is to understand. If you love without understanding, you are blind and ignorant. If you understand without loving you are crippled and lame. Love is an affair of the heart, to understand is an affair of the mind, and both are useless without each other. Love is unconditional.
"If I give all I possess to the poor and surrender my body to the flames, but have not love, I gain nothing.
Love is patient, love is kind. It does not boast, it is not proud.
It is not rude, it is not self-seeking, it is not easily angered, it keeps no record of wrongs.
Love does not delight in evil but rejoices with the truth.
It always protects, always trust, always hopes, always perseveres.
Love never fails." ~Corinthians 13:3-8
"Love is my master, life is my teacher, the world is my playground." ~Intiana